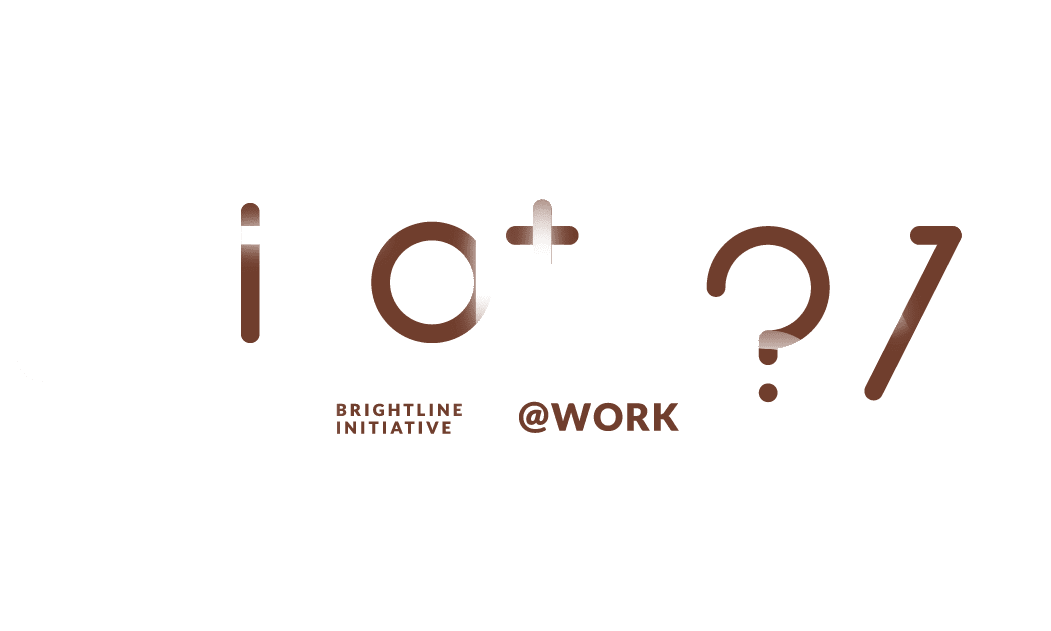 Brightline, a Project Management Institute Initiative,
brings to you...
Transformation for a shared future
Thursday, 24 October 2019

The Pierre Hotel | New York City
Save the date and join us in
Strategy@Work 2019
Transformation for a shared future
Every organization is eager to find an edge to flourish and sustain its success for as long as it can envision. Leaders aspire to transform innovative ideas into reality. They foster prosperous growth beyond their organizations.
The world is striving for a shared future that is inclusive and sustainable. Such as future calls for a new era of strategy. It calls for a fresh generation of strategists that build a new roadmap of transformation for the new age.
A new era of strategy brings many intricate problems with no easy way to solve them. Leaders across business and policy will gather at the Strategy@Work conference to shed light on some of the most urgent and important issues of our time:
How should organizations ensure sustained investment in exponential technologies and talent development? And how can organizations engage their talent pool? How can they engage and motivate their employees to ensure organizational vitality in the midst of transformation?
How do leaders create a sense of urgency for change and bring everyone together to transform?
What are the key roadblocks and untapped opportunities in cultivating a collaborative culture? How can people get things done, even in times of crisis and under constant change?
Be a part of how organizations shape and transform their shared future together.
Speakers
More speakers to be announced soon.
An Exclusive Conference
Would you like to attend the conference? Apply for an invitation!
The conference has no registration fee for attendees; however, seating is limited.
Register
Strategy@Work 2018
Watch a quick recap from last year's event.
Check out highlights and videos from the 2018 Conference:
Preliminary Program
07:30–08:30
Breakfast & Registration
08:30–08:45
Opening Remarks
Ricardo Vargas
08:45–09:35
Keynote: Leading Organizational Transformation
Jim McNerney
09:35-10:20
Succeeding at Transformations

Developing and implementing a winning formula for organizational transformation is an ever-growing challenge. Senior leaders need to cope with different interconnected elements. In this panel, a diverse group of leaders will discuss and share successful stories about transforming strategies and approaches to cope with different perspectives through their transformation journeys.
10:20–10:35
15-Minute Transforming
Rita McGrath
10:35–11:05
Coffee & Tea Break / Meet the Speakers
11:05–11:30
Brightline Transformation Framework
Behnam Tabrizi
11:30–11:45
15-Minute Transforming
Tiffani Bova
11:45–12:30
Why your transformation can not possibly happen?

Deciding to transform an organization without a clear understanding of its culture is a request for failure. Organizational cultures are powerful; they can contribute to the success of one's transformation, can slow down one's transformational progress, or even turn the dreamed future state unviable. This panel will discuss why a relatively undervalued topic is becoming a central Board of Directors conversation.
12:30–12:45
15-Minute Transforming: Disrupt Yourself
Whitney Johnson
13:45–14:15
Keynote: Tupperware Brands approach and how Tupperware transform itself in the midst of the technological disruption
Rick Goings
14:15–14:30
15-Minute Transforming
Alex Gladstein
14:30–15:15
The Art, Science and Design of Dynamic Transformation

In today's increasingly complex and interconnected global business ecosystem, organizations must maintain a perpetual state of readiness to respond to the unexpected. This panel will explore how leading organizations are applying next-practices to build embed dynamic transformation into their DNA which allows them to sense-and-respond to shifts in real-time.
15:15–15:45
Coffee & Tea Break / Meet the Speakers
15:45–16:35
Keynote: Transforming the Unstransformable: A Conversation with Ngozi Okonjo-Iweala
16:35–16:45
Closing Remarks
Ricardo Vargas
17:00–19:00
Evening Sessions
The Venue
The Pierre Hotel
Fifth Avenue at 61st Street
New York City, NY Get Directions
The Pierre occupies nearly an entire city block on the southeast end of Central Park. In 1981, The Pierre was designated as a historic landmark by the New York City Landmarks Preservation Commission. Landmark status recognizes buildings that have a special character, historical or aesthetic interest or value as part of the development, heritage or cultural characteristics of the city.
Contact Us
If you have any question, please contact Brightline at:
Get news about Brightline and the Strategy@Work 2019 event.